Deborah Finkelstein, Founder
Storytelling u Public Speaking u Writing u Editing u Networking u Team Building u Improvisation u Leadership
Storytelling, improvisation, public speaking, entrepreneur pitches, networking skills, blog posts, team-building, and creative writing are several of the media items on which Deborah trains and coaches individuals and groups. She is frequently invited to give presentations at companies, colleges, and conferences, such as the Institute of Electrical and Electronic Engineers (IEEE) International Future Leaders Forum, National Organization for Women (NOW) National Conference, Jewish Chamber of Commerce of Orlando, New England Faculty Development Consortium, and the New England Theater Conference.
Deborah is passionate about helping others share their unique ideas with the world and has trained over 100 speakers for TEDxBeaconStreet, TEDxMontreal, and TEDxNUS. (Click here to watch some of the talks has that she worked on.) She has also advised professionals at Young Government Leaders (YGL) Next Generation of Government National Training Summit, a summit that sparks government innovation through training and leadership programs, and students in the Network for Teaching Entrepreneurship, an organization that inspires high school youth from low-income communities to stay in school, recognize business opportunities, and plan for successful futures.
Deborah's journalism, essays, short stories, poetry, and plays have been published in anthologies, journals, newspapers, and magazines in Australia, Canada, England, India, Japan, New Zealand, Romania, Serbia, South Africa, the UK, and the US. She has performed standup comedy, and her plays have been produced in festivals and theaters in Mexico and around the U.S. in cities such as New York, Chicago, Boston, Miami, and Washington, DC. She has an MFA in Creative Writing from Goddard College and a BA from Rutgers University, where she majored in English and theater. She has taught Public Speaking, Creative Writing, American Literature, Literature of Disaster, Composition, and Drama at universities and writing programs in New York City, Boston, Fairfax, Albuquerque, and Santa Fe.
Check out testimonials about Deborah or read her article, "5 Ways to Eliminate Ums and Improve Your Public Speaking."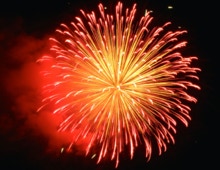 Cross-Cultural Communication u Storytelling u Public Speaking u Writing u Editing u Team Building u Leadership SpanishTranslation u Improvisation u Acting
Alfonso Ramirez is a master of cultural communication. Not only did he teach medical Spanish to doctors at Montefiore Medical Center, he also acted out scenes, playing a Spanish-speaking patient, so that the doctors could immediately apply what they learned and absorb the information. At City Harvest, he helped Spanish-speaking immigrants cook and shop better by educating them on American food labels as well as translating a cookbook and chef's demonstrations. When employees from overseas branches visited Santander Bank, Alfonso worked with them on cultural communication and public speaking so that they could make the most of their experience in the U.S., and performed a similar role for overseas artists in the Public Theatre's Festival Latino and Shakespeare in the Park. He has also translated for lawyers, therapists, individuals, and nonprofits, including translating brochures on suicide and AIDS. He has additionally taught Spanish classes at Riverdale Community College, and taught playwriting in Spanish to incarcerated teens in Rikers Island. He is also proficient at Portuguese and speaks elementary French.
As a writer, Alfonso was selected for residency at the Edward Albee Foundation, Yadro Arts Colony, Millay Colony, and Casa del Escritor. The Isadora Aguirre Playwriting Award, National Latino Playwriting Award, and a New York State Foundation for the Arts Grant are only some of the awards and honors that he has received. He has taught writing at colleges and theaters in the tri-state area. Alfonso has an MFA in Creative Writing from Goddard College, and a BA from The New School, and also studied acting at the University of Southern California and HB Studios. You may have seen him on stage in New York, on television shows such as Law & Order, or in films such as Big Daddy, Sleepless in Seattle, or Manhattan Murder Mystery.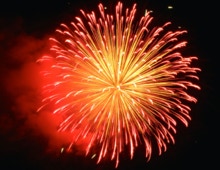 Public Speaking u Writing u Acting
Robert McKenzie is passionate about public speaking. He is meticulous, knowledgeable, and patient when working one-on-one with speakers, assisting them with crafting a speech that is effective, approachable, and understandable for the audience while staying with the voice and intentions of the speaker. Robert has shared this skills by serving as a a Speaker Catalyst for TEDxBeaconStreet and TEDxMontreal, where he works one-on-one with speakers or leads group rehearsals to prepare speakers for to give the speeches of their lives. He has worked with scientists, musicians, technologists, photographers, doctors, and a Holocaust survivor. (Click here to watch some of the talks has that he worked on.) He also utilizes his public speaking skills with private clients, and by giving presentations, such as at Endicott College.
A talented artist, Robert has acted on the TV show "Play Cafe," and in many theaters including The Amesbury Playhouse, University of Massachusetts Lowell, and Bristol Valley Theater. He served as Music Director for the Community United Methodist Church, and was a writer and editor for "Refuge."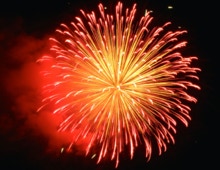 Scientific Editing u Business Editing u Czech Translation
Tomas Zavada is passionate about communicating science. His expertise has led him to be invited to give talks at MIT and Harvard as well as the Botanical Society of America's annual conference. An expert at scientific editing, Zavala received his his PhD in Biology from the University of Massachusetts, Boston. In Brno, Czech Republic, Zavada received an MA in Law and Legal Science from Masaryk University Law School, and an MSc. in Pharmacy from the University of Veterinary and Pharmaceutical Sciences. Zavada has taught biology, anatomy, and physiology classes at colleges such as Sterling College and University of Massachusetts, Boston. Fluent in English and Czech, Zavada is an excellent translator for scientific or business documents.